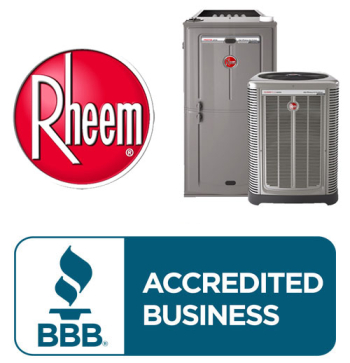 At AC Heating & Cooling, we understand how important it is to have a comfortable and properly functioning heating and cooling system in your home. We are proud to serve the residents of San Angelo, Texas, and surrounding areas, providing top-notch HVAC services to ensure your indoor comfort all year round. Whether you need installation, repair, or maintenance services, our team of experienced professionals is here to help.

Trusted Brands and Quality Solutions

We work with trusted brands to deliver high-quality HVAC solutions for your home. Our technicians are well-versed in handling a variety of systems, including Ruud, Comfort Maker, and Mitsubishi Mini Splits. With our expertise and the reliability of these brands, you can trust us to deliver efficient and long-lasting results.

Residential HVAC Specialists

As specialists in residential HVAC systems, we understand the unique needs of homeowners. Whether you're looking to upgrade your existing system, install a new one, or need repairs and maintenance, our team has the knowledge and skills to get the job done right. We take pride in providing personalized service tailored to your specific requirements, ensuring your home remains comfortable throughout the year.

Commitment to Customer Satisfaction

At AC Heating & Cooling, customer satisfaction is our top priority. We are proud members of the Better Business Bureau, demonstrating our commitment to providing exceptional service and maintaining the highest standards of professionalism. Our team strives to exceed your expectations with every interaction, from the initial consultation to the completion of the project.

Flexible Financing Options

We understand that HVAC services can sometimes be an unexpected expense. That's why we offer flexible financing options to help make your heating and cooling projects more affordable. Our team can work with you to find a financing solution that fits your budget, allowing you to enjoy the comfort of a properly functioning HVAC system without financial stress.

Contact Us Today

When you need reliable HVAC services in San Angelo, Texas, turn to AC Heating & Cooling. With our trusted brands, residential expertise, and commitment to customer satisfaction, we are your go-to choice for all your heating and cooling needs. Contact us today to schedule a consultation or to learn more about our services. We look forward to serving you and keeping your home comfortable year-round.