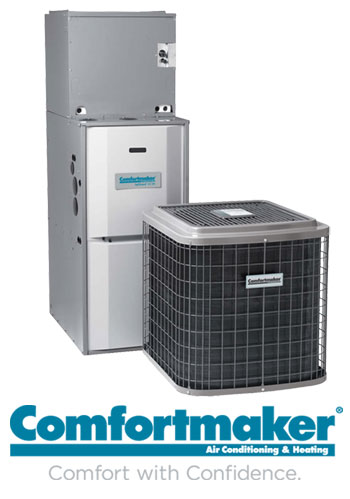 Comfortmaker, your trusted source for high-quality air conditioning units. With a legacy of excellence spanning decades, Comfortmaker is committed to providing you with the utmost comfort and reliability in every product we offer.
Discover the perfect climate control solution for your home or business with our wide range of advanced air conditioning units. Designed with cutting-edge technology and innovative features, our units deliver exceptional cooling performance, energy efficiency, and whisper-quiet operation.
At AC Heating & Cooling, we understand that everyone's comfort needs are unique. That's why we offer a diverse selection of air conditioning units to suit various spaces and preferences. Whether you're looking for a compact unit for a single room or a powerful system to cool your entire home, we have the perfect solution for you.
Our air conditioning units are built to withstand the test of time. With rigorous quality standards and advanced manufacturing processes, we ensure that each unit is durable, reliable, and built to last. You can trust ComfortMaker to keep you cool and comfortable, even during the hottest summer months.
In addition to superior performance, our air conditioning units are designed with energy efficiency in mind. By using advanced technologies such as variable-speed compressors and smart thermostats, our units can help you save on energy costs while minimizing your environmental impact. Experience optimal comfort without compromising on sustainability.
When you choose Comfortmaker, you're not just investing in a high-quality air conditioning unit – you're gaining peace of mind. Our products are backed by industry-leading warranties and supported by a nationwide network of certified technicians. Count on us for exceptional customer service and support throughout the lifetime of your unit.
Take control of your comfort with Comfortmaker – the brand you can trust for all your air conditioning needs.